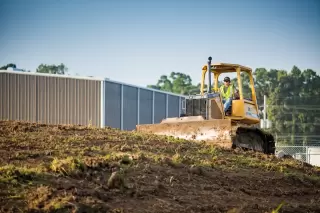 Construction Management
As a general contractor, Firmin Construction Corporation oversees construction projects to make sure they are built on time, within budget, and meet high standards of quality.
One of the most important questions to ask before starting your project is, "Do you trust your contractor?" Firmin Construction has earned the trust of our extensive list of repeat clients in the Baton Rouge area because we do quality work and honor our commitments. We proactively seek to solve any problems and overcome project restraints. Our priority is making sure the needs of our clients are met.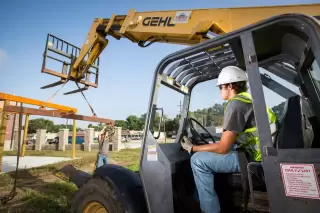 Self-Performing Services
At Firmin, we choose to self-perform (as opposed to sub-contract) many critical path tasks of the construction process. Although we do utilize sub-contractors in some capacities as all contractors do, we find that maintaining a strong focus on self-performing leads to the better construction quality and client satisfaction.
We employ a team of full-time, experienced employees who are talented at handling specific, skilled tasks. Firmin personnel maintains close control over the construction process and reacts quickly to unforeseen issues while benefiting from direct lines of communication.
Self-performed construction services include:
logistics / hot shot / heavy hauling
pipe fabrication & installation
project & construction management
underground piping & utilities
Firmin owns the tools and equipment necessary to properly undertake specialized tasks.
Through self-performing, we accomplish a higher level of production and customer satisfaction.
Safety
Employees are trained in our "no one gets hurt" policy and work by it every day.
Quality
We are directly involved in the construction process to ensure each task is performed correctly.
Time Management
Through planning and managing the proper equipment, personnel and materials we maintain the project schedule.