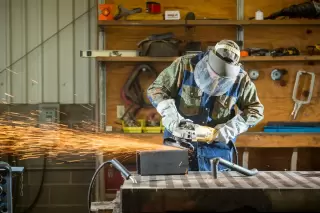 Quality Construction Services Since 1965
Firmin Construction Corporation specializes in the design and construction of commercial and industrial facilities in the greater Baton Rouge area. Our mission is to work safely and capably using quality materials to produce a valuable asset for our clients continual use. We are fully insured, OSHA-certified and meet a number of other strict standards required for the construction of commercial and industrial projects.
In addition to the quality of our work and our specialized abilities, at Firmin we pride ourselves on being easy to work with. We keep projects within budget, on schedule, don't nickel-and-dime our customers, and pay close attention to maintaining a safe working environment. Ask our current and past customers (and we'd be happy to provide you with references)—our reputation speaks for itself.
Arts and Cultural Institutions
Civil/Industrial Construction
Nursing Home/Assisted Living